A Day of Lions and Firecrackers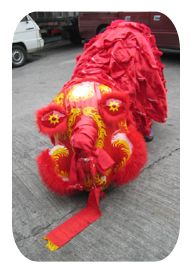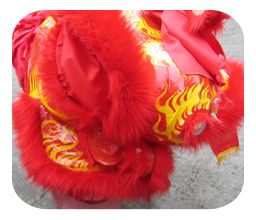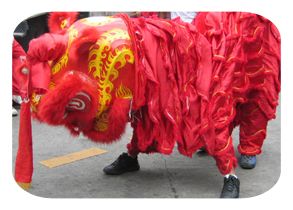 If you were walking around Binondo and its surrounding streets on the 8th and 9th of February, you would have been dodging dancing red lions deftly and rhythmically hopping and slithering around live firecrackers and reaching for red packets hanging in front of stores. These packets typically contain Php 1,000 and above. Considering they dance in front of almost every store that has the sense to partake in the new year's spiritual bounty of luck and prosperity, it's quite a lucrative day for them.
On the night of CNY eve, there was a televised stage performance in front of Binondo Church and the show also showed shots of Filipinos buying prosperity items in Megamall, etc. My dad saw the show on TV and remarked that probably more non-Chinese than Chinese are buying those stuff. I told him that maybe they're just buying them for fun and isn't he glad that there's a lot of wannabe-Chinese out there these days? He snorted, "It's the crush for Jerry Yan speaking."
On CNY: It was quite exciting when I woke up at 10:00a to the beating of the drums that reverberated throughout the city but the feeling was getting old around lunchtime when black firecracker fumes started to seep in the windows and my head throbbed at the loud beats playing ALL day (literally every 10 to 15 minutes) until very late afternoon. We get more than one dance group performances in front of our store and all our relatives went down to watch each and every one and, in my case, take pictures for you guys. ;-)
[Belated] Happy Lunar New Year, everyone.